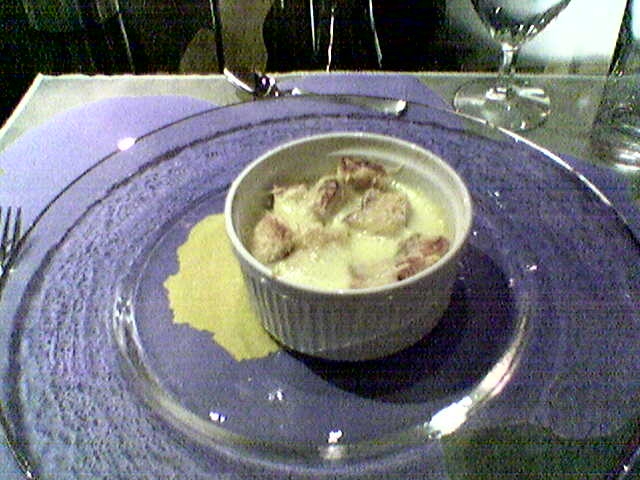 Visitors to and citizens of Sandefjord often associate gourmet forking to highly ranked Chefs's restaurants like Solvold and Ludl. Places that promise more to you than just food on a plate. There are brilliant terms used by the connoisseur when trying to
describe the pleasure of eating the meals served at these places. The list of terms do not include "forking in" and "lots of food".

Our "Gourmet Klubben" started in September 2003, several months after the initial idea.
The idea was based on the desire to show off.
The thought of drawing parallells to tasts and advanced cooking as opposed to swearing and shouting to colleagues at work sounded thrilling.

We are 8 people; 4 couples that is. The call for establishing the club was based on an assumption that
preparaing a great meal and enjoy it with good friends multipies the joy of eating a "ready made meal". Sounds strange.
Let' s dwell on that foundation for a second. A norwegian farmers instinct is that only what you do yourself is truly good.
That's why norwegian farmers prefer dying from nemonia rather than call for the doctor. Whatever a warm shower and a good night's
sleep cannot cure is worth dying for.

We think we are very advanced. The best way to retain that image is to never invite people to our meals
that probably know anything about epicure, fine foods or, in general , food beyond spam.
There are some rules:
never serve food you have prepared previously (this rule is easy for me)

never make a second attemt if you think the first try is not good enought

both members of the host couple must actively participate in the meal planning and preparation
---
October 2003
Barbro and Esben started off in September 2003. Mushroom Soup as a starter.

Main Course: Thai Hot Curry Stew.

Home made Ice Cream with Strawberry Sauce
---
November 2003 / Hilde and Terje

Hilde and Terje served potatoe - purresoup as an appetizer.
The main course was salmon in Parma-ham with aspargus.
A Triiblach was served to the main course
The meal was rounded off with a Pecan Pie
---
February 2004 - Elin and Vidar

Elin and Vidar served ham as an appetizer
The main course was chicken
A choclade cake served as the dessert.
---
May 2004 - Hanne Mette and Svein

Hanne-Mette and Svein's appetizer was a beautiful carpaccicio
a magnificent fish soup with bread was the main course. Yes , we got second servings.
Chocklade mousse cake was the dessert.

---
2004 - September - Barbro an Esben
A pear salad with ruccula
Bachalao was served for the main course
and the meal was rounded off with a chockolade cake.
---
2004 - November - Hilde and Terje

Hilde and Terje got inspired by their Swedish period and served a Swedish "Mortensgås" meal:
Appetizer Black Soup w/ Tio Pepe
Mårtensgås w/ Villa de Vitrice Chianti Rufina
Granny's Apple Omlett w/Vanilla Ice Cream and Muscat de Beaums de Venise
---
2005 - March - Elin and Vidar
Elin and Vidar took the retro route and served
Appetizer French Union Soup with
Main Course Swiss Fondu of Meat
Dessert Creme Brulee
---
2005 - Mai - Hanne Mette and Svein
Hanne Mette and Svein was inspired by the south - east and served
Appetizer Tom Yam Kung (spicy Prawn Soup) Wine Baumer Rheingau Riesling -04
Main Course Thai Chicken with green spicy pasta Wine Pradai nero d'avola (sicily)
Dessert Fried bananas w/ice cream
---
2005 - October / Barbro and Esben
Appetizer Soup of Asparges
Main Course Frogfish with shrimps, mushroom and mashed potatatoes
Dessert Crisp Veiled Farmer Gals
---
2006 - January / Hilde and Terje
---
2006 - Elin and Vidar
---
2006 - Hanne Mette and Svein
---
2006 - September / Trip with Color Fantasy to Kiel
---
2006 - November Barbro and Esben
---
2007 - February / Hilde and Terje
---
2007 - April / Elin and Vidar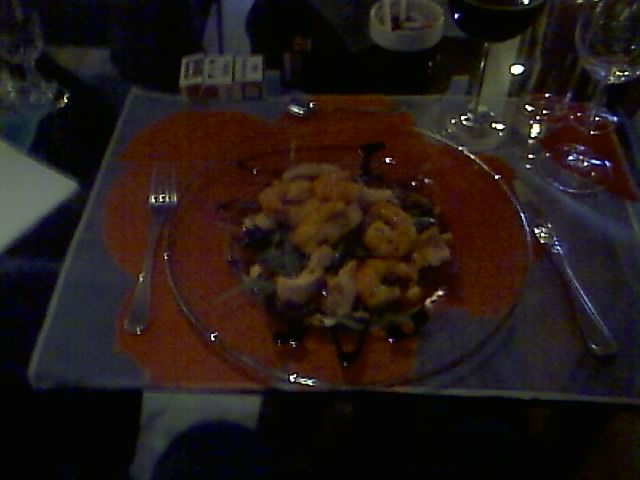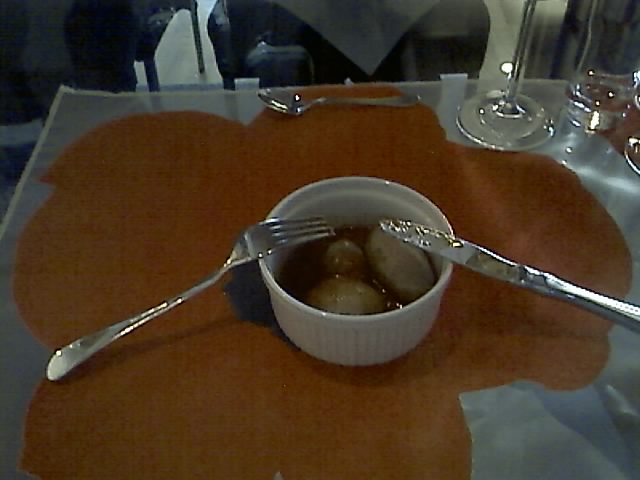 ---
2007 - September / Trip to Barcelona
---
2007 - November / Hanne Mette and Svein
Appetizer Scampi prepared with spices
Main Course Roasted Boned Out Lamb Steak with Herbs, Almond Potatoes, Woked Vegetables
Dessert Home made Caramel Pudding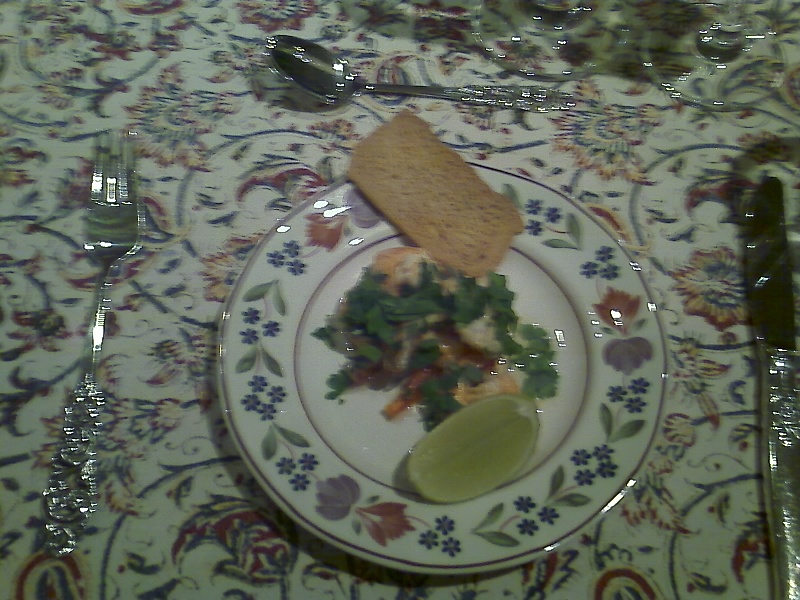 ---
2008 - February / Barbro and Esben
---
2008 - April / Hanne Mette and Svein
---
2008 - August / Barbro and Esben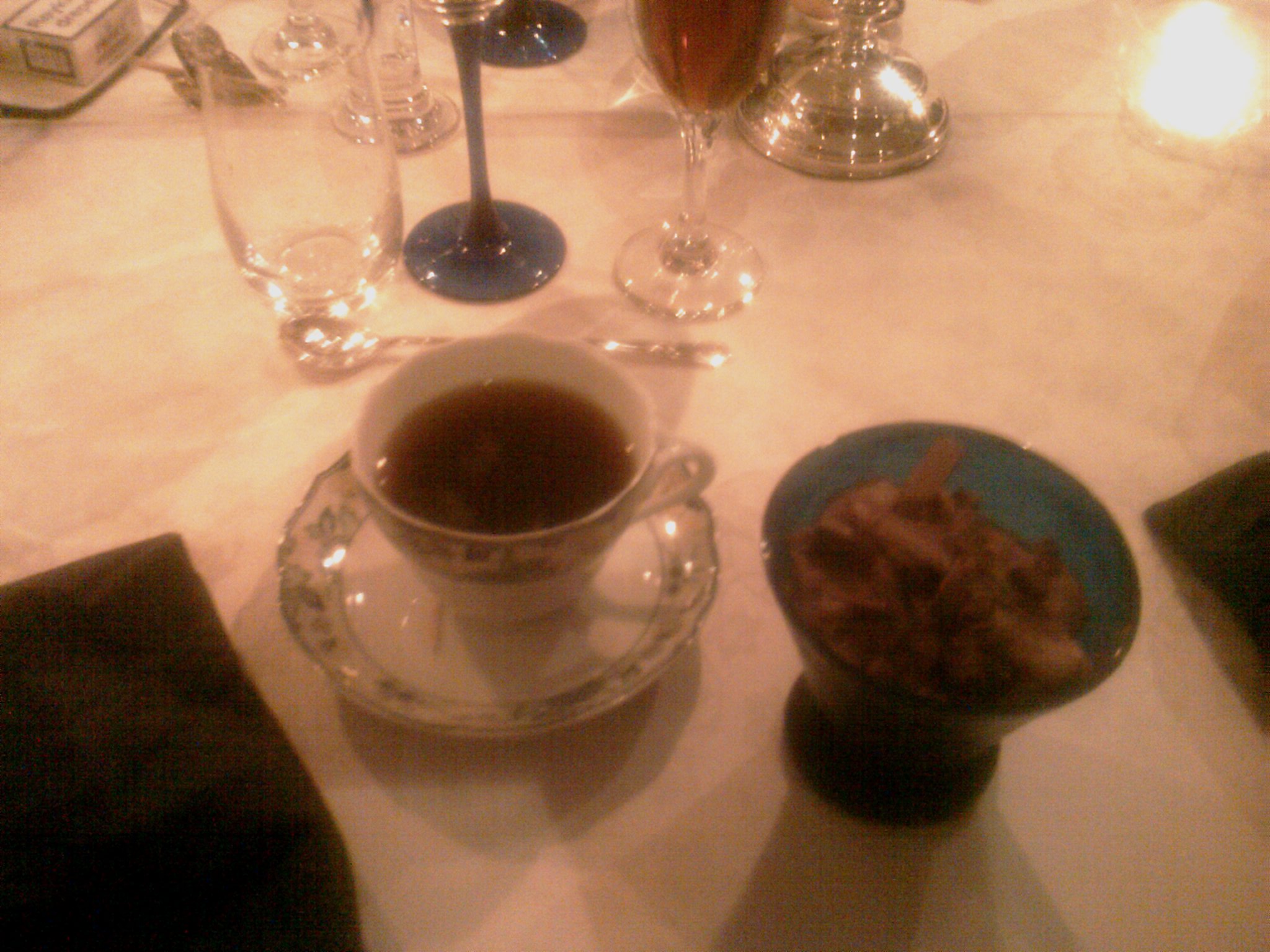 ---
2008 - September / Excursion to Copenhagen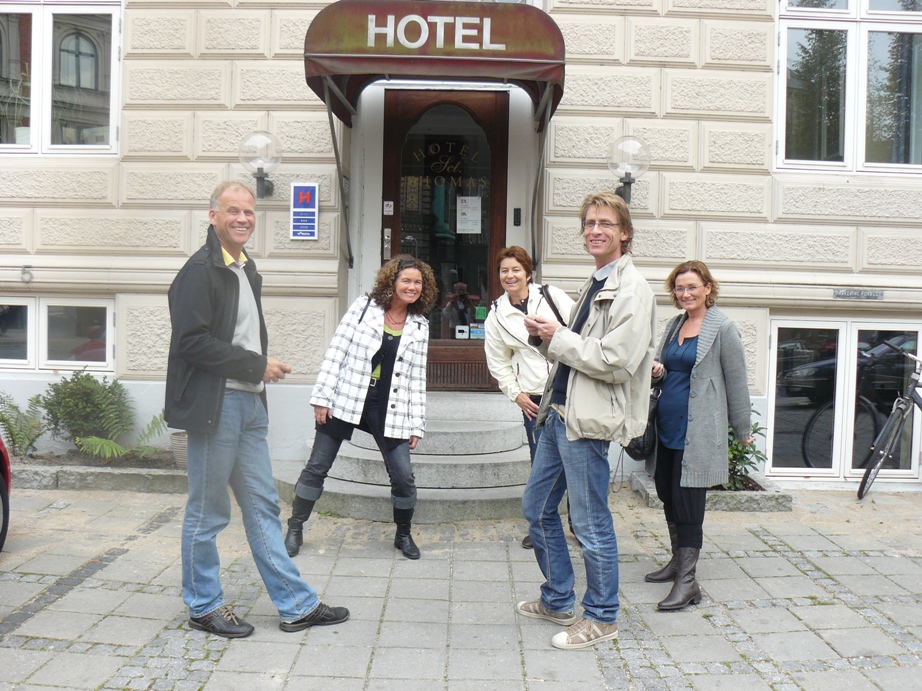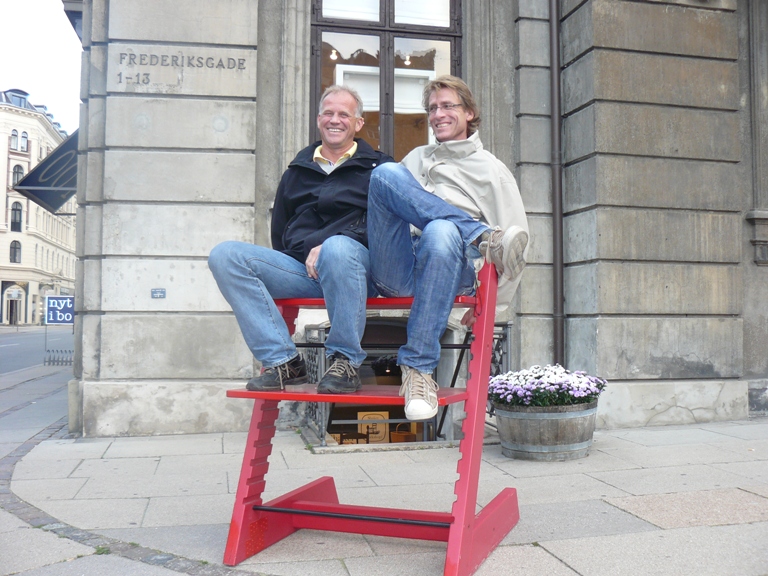 ---
2008 - November / Elin and Vidar
---
2009 - February / Hilde and Terje
---
2009 - May / Hanne Mette and Svein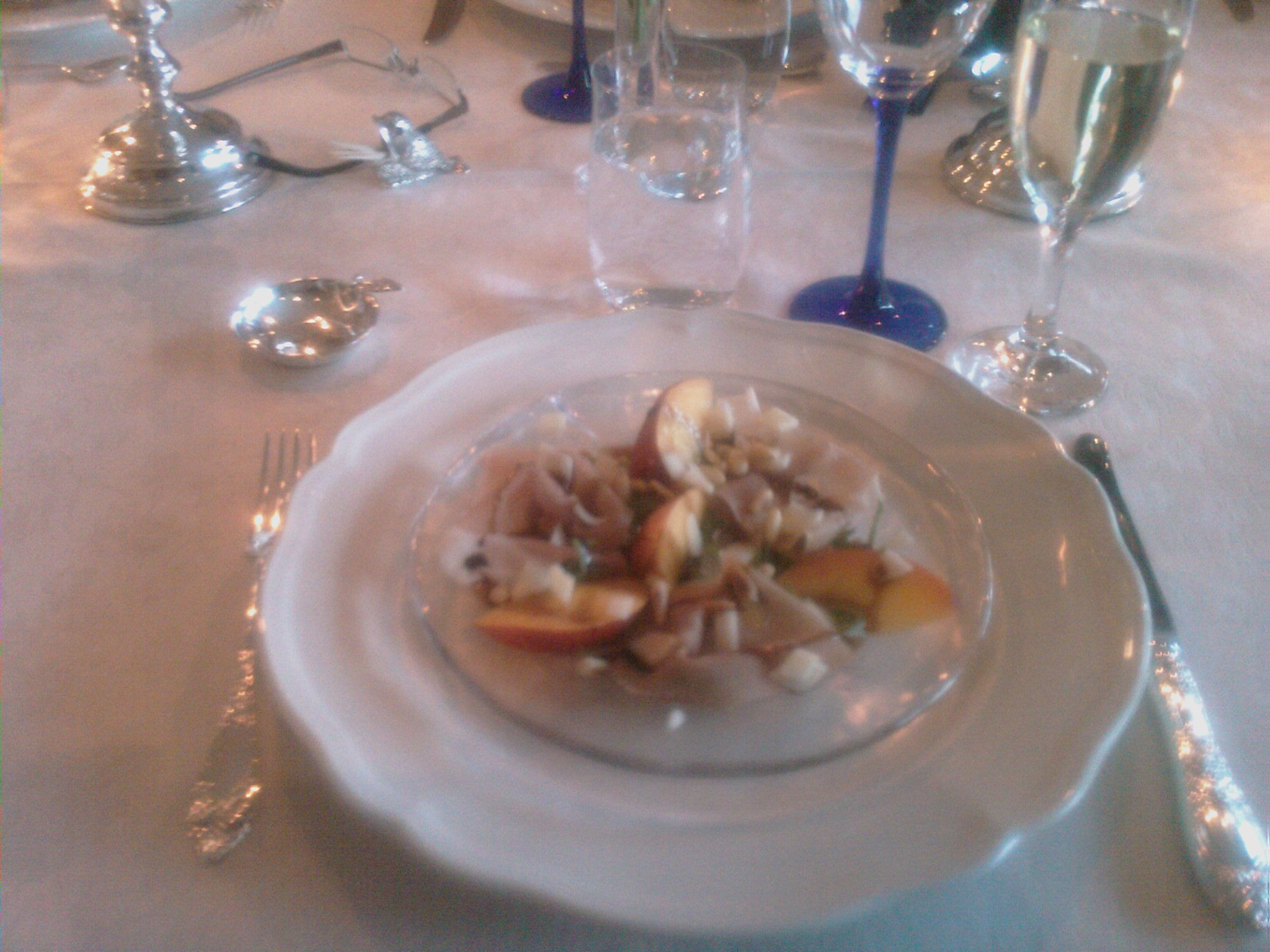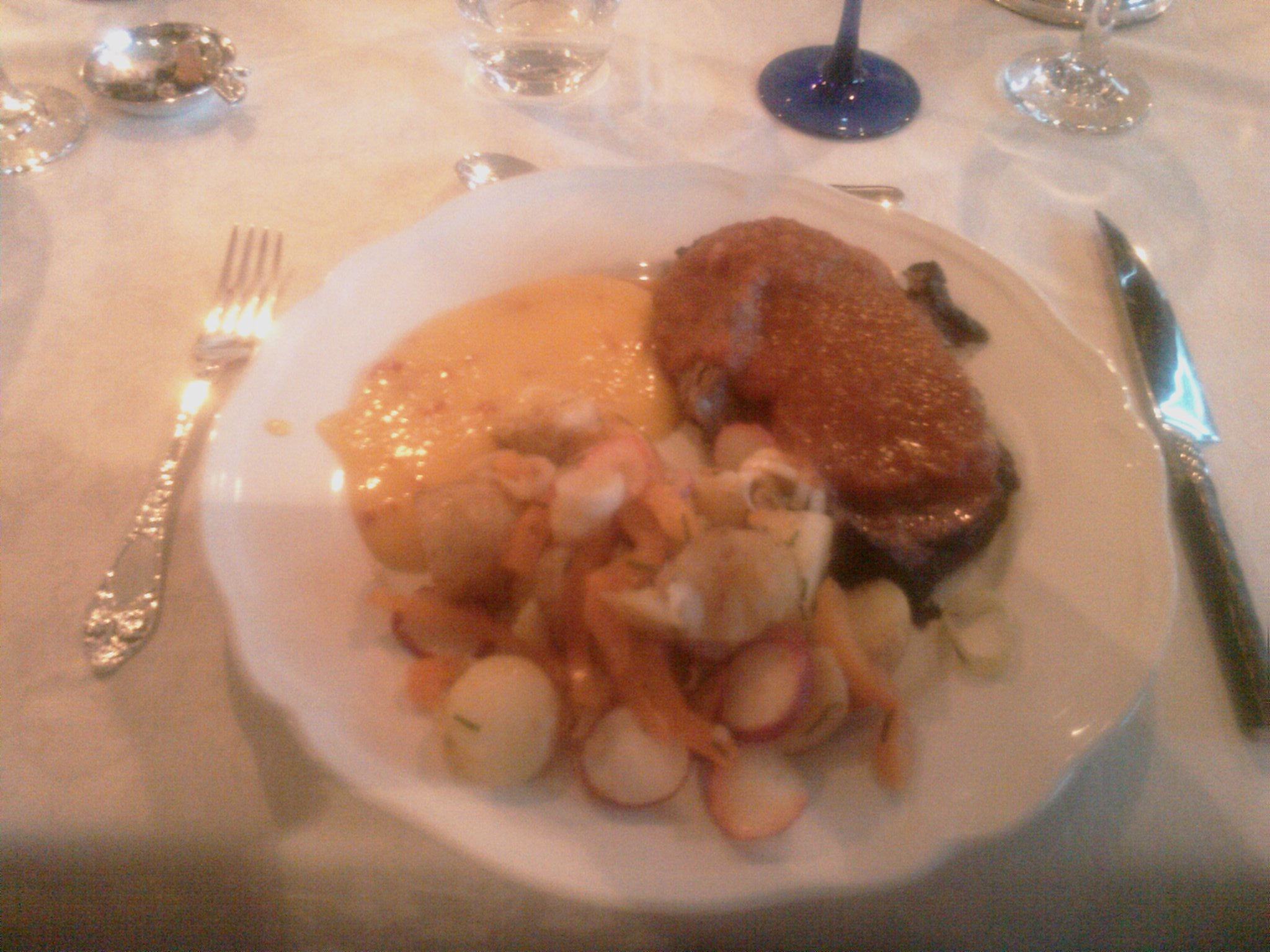 ---
2009 - September / Excursion to Trapani Sicily
---
2009 - November / Hilde and Terje
Pumpkin Theme with
Costumes
- pumpkin Soup and Blackened Salmon
- pollack with Pumpkin accessories
- pannacotta with stewed pear and caramel clazed walnut
---
Return to Main Page